Hospitality is done in two
A short or long stay in Conti Hotels help you to have more vitality,
they strike the hot atmosphere and kindness and you can find friendly people always!
Service and quality thanks to Conti, BenHur and Vannini Hotels.
They can assure you the best choice for family, couples and group of friends!
Every week a typical "cena romagnola", next to the swimming pool with live music!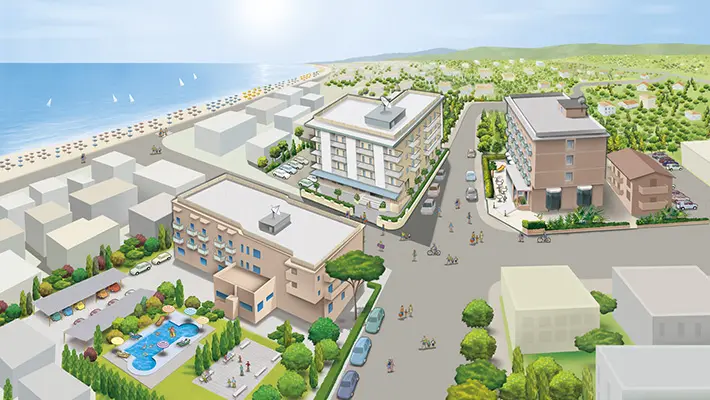 The family Conti has 50 years of work to arrive a friendly hospitality and in the meantime business hospitality...a job made with passion and care. Your holidays will involve in an italian typical traditional vacancy in this part of Italy where you can taste local meat and fish; where you can do sightseen tour, where you can drink local red and white wines. The best of everything you desire!

We are located between quite area and enjoyment in front of the seaside! Every day to BAGNO RINATO amusement for all guest who stay in our hotels! A fantastic holidays to spend in Riviera Adriatica Romagnola, an unforgettable stay of this fantastic summer!