Restaurant
OUR RESTAURANT IN TORRE PEDRERA RIMINI ITALY

WITH TYPICAL LOCAL DISHES - RIVIERA ADRIATICA MEAT AND FISH DISHES
EATING IN ADRIATIC COAST!
...if you see the sun it means that everything is ok! And this is what happens in our hotels!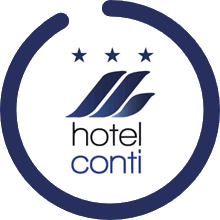 BREAKFAST cappuccino, caffè, american coffee, briosches, fruit juices, fruits, crackers and salad food, etc...it's similar your continental breakfast!!

Then we wait you for lunch and dinner with wonderful typical italian recipes of this area of Italy: Adriatic Coast - Romagna.
You can have a different menù every day and you can choose fish or meat about yourself....and vegetables' buffet every day, at lunch and at dinner!...and italian wines!

Our restaurant help mums with their children because we care of everyone: pasta al pomodoro, small slice of grilled meat, backed ham, icecream etc...

Possibility to have lunch for our little guest before opening restaurant...we help you with high chairs, baby food, cups and plastic spoons and so on...